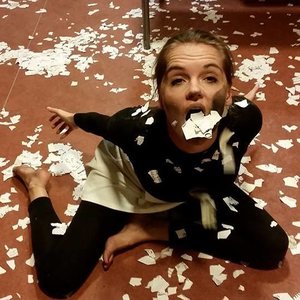 We kindly invite you to the lecture of the British writer Camilla Nelson that will take place on November 14 at 11am in room 211.
Camilla Nelson is a British language artist, small press publisher, creative
programmer and freelance academic. Her work explores the materiality of
language in page-based poetry, soundwork, installation and performance.
Over the last 5 years she has published, installed, exhibited and
performed her work in Palestine, Czech Republic, Germany, Belgium,
Ireland, Canada, Australia and the US. The script for _Reading Movement_
[4] was long-listed for The Leslie Scalapino Award for Innovative Women
Performance Writers in 2016 and _Tidal Voices_, her collaboration with
Rhys Trimble, was shortlisted for Swansea's Tidal Lagoon World-First Art
Commission in association with Cape Farewell (2014). Her work has been
funded by Arts Council England, British Council, Quartet Community
Foundation and the European Cultural Foundation.
More info: http://www.singingapplepress.com/